Orthodontic Services – Webster, MA
All the Treatments You Need Under one Roof
Orthodontics should be simple for everyone, according to our orthodontists. If you're a parent who's trying to stay proactive about your child's oral development or you're simply looking to straighten your teeth and realign your bite, the process is straightforward at Simply Orthodontics Webster. We offer traditional braces, clear/ceramic braces, adult orthodontics, Invisalign®, dentofacial orthopedics or urgent orthodontic care, feel free to give us a call today, and we'll help you get started with orthodontic services in Webster, MA.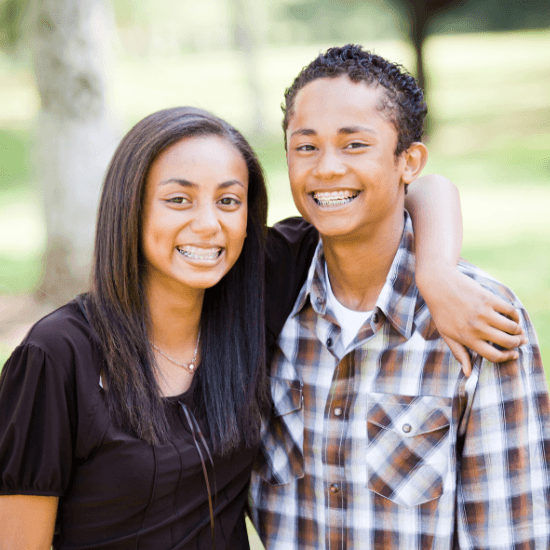 Traditional Braces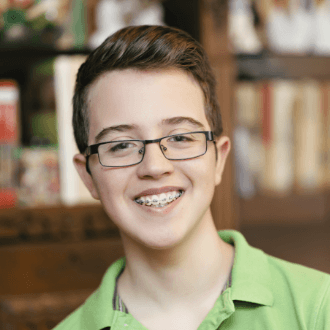 Traditional braces have been around for many decades and have been proven to be very effective at addressing misaligned bites, gaps in front teeth, and severe overcrowding. This orthodontic service contains many metal brackets that are bonded to each tooth individually. This includes back teeth, which are especially important to treat in severe cases. Overall, traditional braces offer the most notable benefits for long-term results, particularly for severe complications.
Learn About Traditional Braces
Invisalign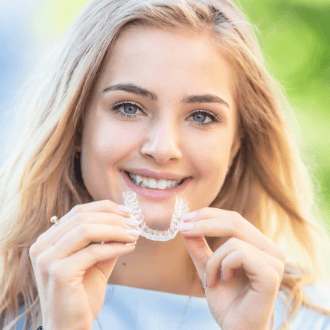 We also offer Invisalign clear aligners if you are someone who cannot or does not want to use metal orthodontics at all. Through Invisalign, we can design a series of clear plastic trays, which are worn for about 22 hours per day over a period of 12 to 18 months. After about two weeks of wearing your pair of trays, simply move on to the next pair in your series until you've worn all of them. All Invisalign trays are removable, making it easy to enjoy all the foods you'd like! With that said, treatment is best suited for those who only have mild to moderate levels of misalignment.
Clear/Ceramic Braces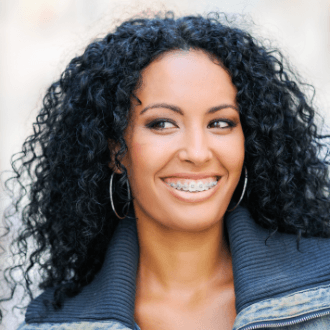 Want to hide your braces even though you have multiple complications that metal braces could resolve? We can make your treatment significantly less visible overall with the help of ceramic braces and transparent materials. You won't have to worry about your smile's appearance thanks to clear brackets! With that said, patients with very complex misalignment cases may need to rely on traditional metal braces since they are more flexible, but this will be determined during your consultation.
Self-Ligating Braces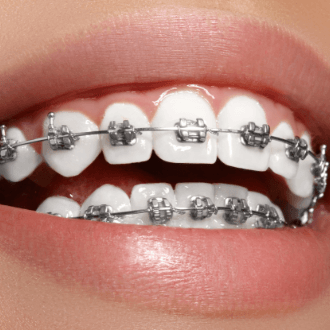 Hiding your orthodontic treatment just got a whole lot easier thanks to self-ligating braces. They are fitted much in the same way that traditional braces are, however, they include one key difference. They come with a sliding mechanism that attaches the wires to the brackets. This means they move naturally with teeth, provide a more comfortable experience, and require less time, all without sacrificing results. That also means less discomfort compared to traditional tightenings and a lower risk of enamel erosion.
Learn About Self-Ligating Braces
Pediatric Orthodontics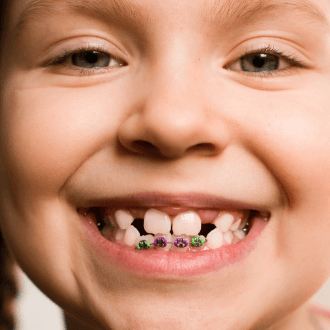 If your child is in between the ages of six and nine, it's possible they will need orthodontic treatment. This works to improve development of their jaw and allow their permanent teeth to erupt properly. It also works to improve the symbiotic relationship between their upper and lower jaw. At our orthodontic office, we provide expanders, growth appliances, and partial braces. However, these treatments are only utilized when baby teeth have fully erupted and have begun to make room for permanent teeth.
Learn About Pediatric Orthodontics
Adult Orthodontics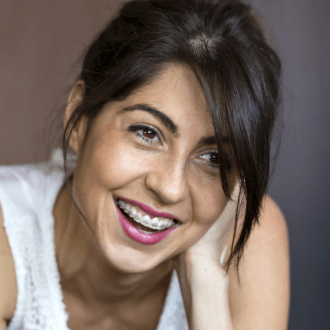 Many people don't realize this, but one in four orthodontic patients is actually an adult! It's no surprise to the team here at Simply Orthodontics Webster that people of all ages want orthodontic treatment. Protecting your oral health should be a simple process, whether you need traditional braces, Invisalign clear aligners, or a different option to address relapses teeth from a previous treatment or crooked teeth you never got to address. We're always ready to help you decide on a service that fits your lifestyle needs.
Learn About Adult Orthodontics
Orthodontic Appliances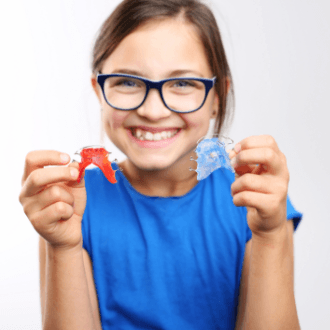 What do we mean when we talk about orthodontic appliances? This refers to retainers that are worn after the traditional braces come off as well as the expanders that work to widen the hard palate of the mouth, creating room for adult teeth. Furthermore, fixed retainers that are often utilized for front teeth to prevent them from becoming crooked again are considered orthodontic appliances. Regardless of which one you need, we'll go over their functions in great detail and answer your questions accordingly.
Learn About Orthodontic Appliances
Dentofacial Orthopedics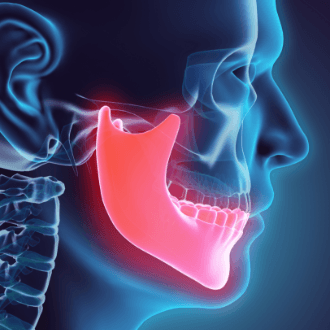 Dentofacial orthopedics is a specialty of orthodontics that focuses on the alignment of the teeth and the dental arches, mainly the maxilla and the mandible. Many people don't realize that orthodontists can actually adjust the way facial bones grow, not just shifting teeth into a straighter position. For example, children with a misaligned jaw can benefit greatly from dentofacial orthopedics and avoid complications later in life. This may be done with a palate or lower jaw expander or a headgear.