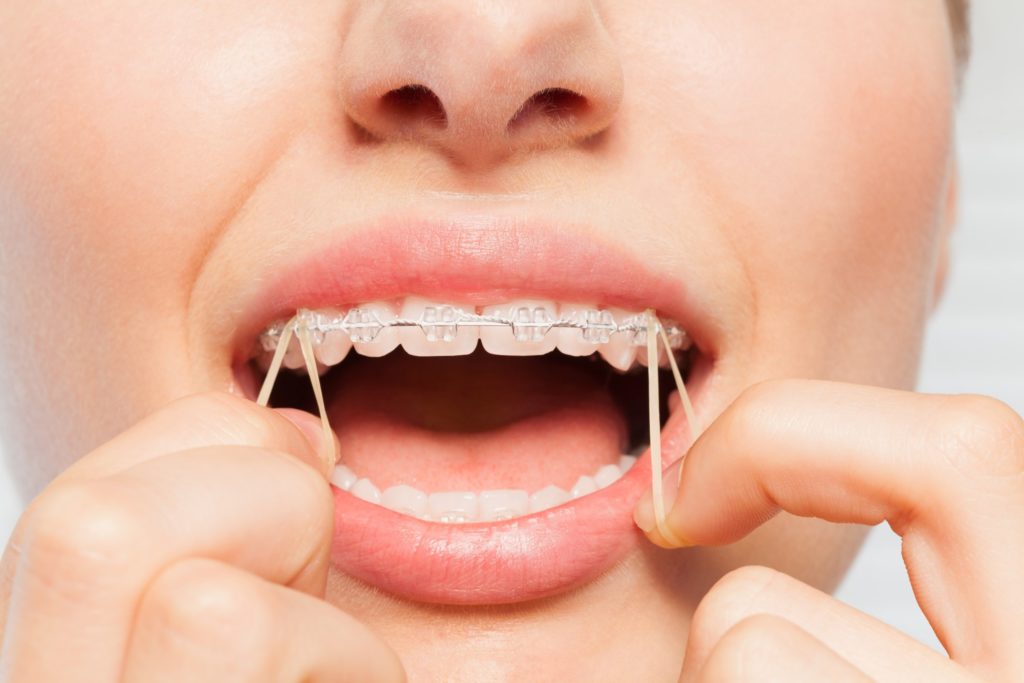 When patients hear "traditional orthodontics," they often think "metal brackets and wires." In reality, straightening your teeth could involve the use of other tools, including rubber bands for braces. To learn the important purpose they serve (as well as a few helpful best practices for patients with them), read on!
Why Are Rubber Bands Necessary?
Rubber bands (also referred to as "elastics") are instrumental in some treatment plans because they apply force to a specific area of the mouth. To accomplish this, they are secured to the metal hooks of the bracket in a specific conformation. The placement will depend on the issue that's being corrected, such as bite problems (i.e., overbites, underbites, open bites), gapped teeth, or a tooth that is tilted out of position.
How Often Should You Wear Your Rubber Bands?
While the majority of patients are expected to wear their rubber bands as often as possible, there are some cases where they are only necessary at night. Don't worry – your orthodontist will provide you with all of the information you need, including how often you should wear them. Even if it is the majority of the time, you'll be able to remove them to eat and complete your oral hygiene regimen.
The Dos and Don'ts of Rubber Bands
If rubber bands are a part of your treatment plan, it's important that you:
DO wear your rubber bands according to your orthodontist's instructions to lower your chances of falling off-track.
DON'T double up – this can apply too much pressure!
DO brush and floss after each meal to prevent food particles from getting trapped in your braces.
DON'T eat hard, sticky, and crunchy foods that can damage your braces.
DO keep extra rubber bands on hand in case the ones you are wearing break.
With the ability to provide additional force to specific areas, rubber bands are a crucial part of the teeth-straightening process for some patients. If your orthodontist recommends adding them to your treatment plan, don't hesitate to ask how they will benefit your specific smile!
About the Practice
Our team at Simply Orthodontics is passionate about crafting gorgeous smiles for patients in and around Webster. Since each patient's dental needs and smile goals are unique, we utilize a wide range of orthodontic treatments – from traditional braces to Invisalign – to address misaligned teeth and uneven bites. If you'd like to learn more about the teeth-straightening process or you'd like to schedule a consultation, don't hesitate to visit our website or call (508) 943-2100.