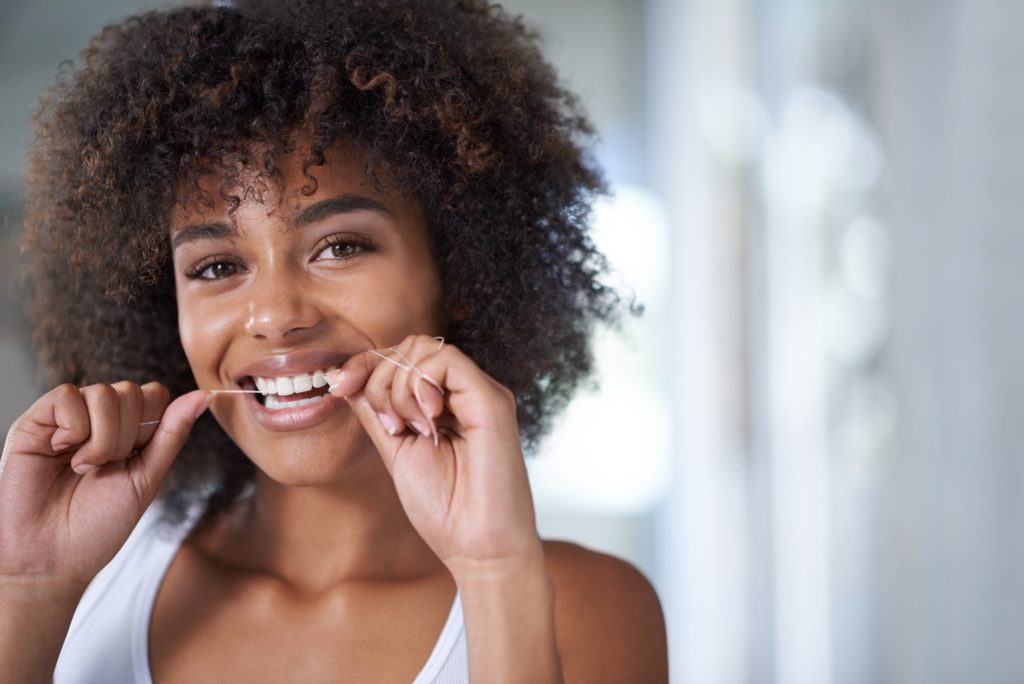 At the beginning of your Invisalign treatment, you may have lots of questions. How long will it take to straighten my teeth? How do I remove my trays? How do I floss with Invisalign? Of course, your orthodontist will answer all of these questions as well as any others you have during your initial consultation. However, if you want to do a bit more research on the last question, then keep reading to learn how to floss with Invisalign.
First, Why Is It Important to Floss with Invisalign?
Many patients have heard the myth that you can't get cavities with Invisalign. Unfortunately, that's not the case. Since you have to remove your aligners before eating anything, your teeth are just as vulnerable to decay. Plus, if you don't clean them properly, the trays can hold food particles and plaque against them for hours on end. Naturally, you don't want weak, brittle, and decayed teeth at the end of your Invisalign treatment. So, it's of the utmost importance that you floss after each meal.
How to Floss with Invisalign
If you're worried about flossing with Invisalign, you'll be happy to hear that it's super easy! All you have to do is remove your aligners and floss like usual. Of course, now is a good time to focus on technique, especially if you've fallen out of the habit of flossing daily. Remember: aggressively pushing the floss up and down won't effectively remove plaque, and you may unintentionally damage your gums in the process. Simply glide the floss between each tooth, cleaning both sides of your teeth in the process. Remove any debris from the floss and move onto the next tooth, gently working your way throughout your mouth.
5 Additional Ways to Keep Your Teeth Healthy
Flossing goes a long way in preventing oral health concerns like gum disease and tooth decay. To keep your teeth happy and healthy, you should also:
Brush for a full two minutes after each meal
Get a dental checkup and cleaning every six months
Rinse with mouthwash daily
Quit unhealthy dental habits, like smoking
Keep your consumption of added sugar to a minimum
Thankfully, flossing with Invisalign isn't a cumbersome process. So, keeping your teeth happy and healthy is as easy as ever!
About the Practice
At Simply Orthodontics, we want your teeth to be straight, healthy, and beautiful. That way, you have the gorgeous smile you deserve at the end of your treatment! When you get your aligners, we will sit down with you one-on-one to show you how to care for them and your teeth throughout your time with braces. Of course, if you have any questions along the way, we're here to help with that too. If you want to learn more about how to keep your teeth healthy during orthodontic treatment or you'd like to schedule an appointment to find out if you're a candidate for Invisalign, don't hesitate to visit our website or call (508) 943-2100.