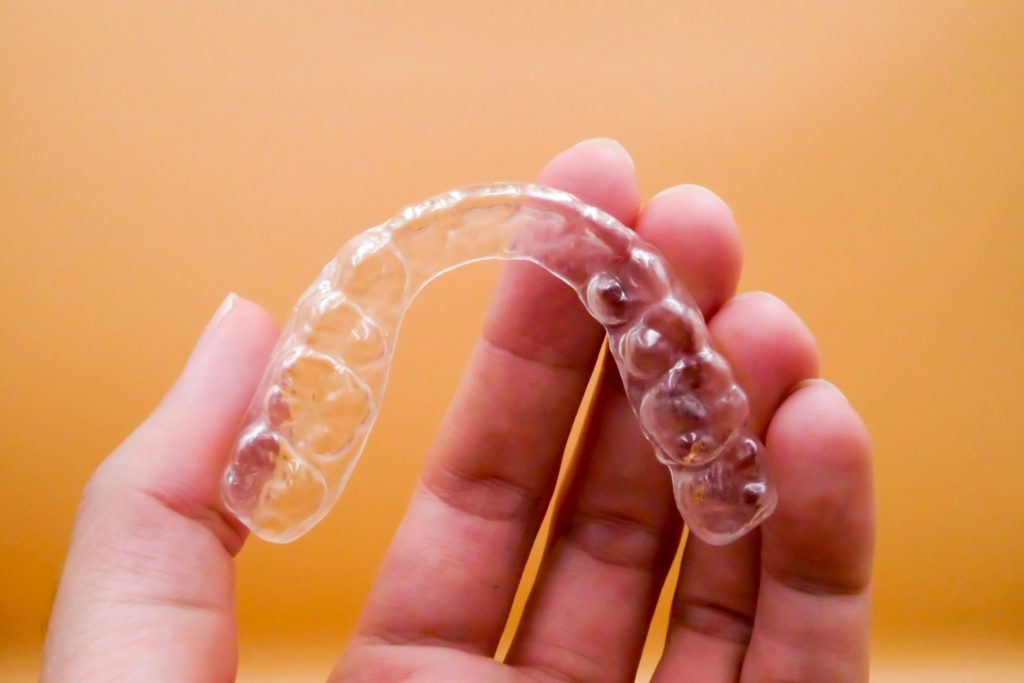 Did you recently complete your Invisalign treatment? Maybe you're just weeks or days away from working through your entire series of clear aligners. Either way, congratulations! Finishing your time with braces is a big milestone that's worth celebrating. Just make sure to prioritize wearing your retainer. After all, this little orthodontic appliance plays a big role in preventing orthodontic relapse. "How long will I need to wear it?", you ask? Here's the answer!
So, Do You Have to Wear Your Retainer Forever?
Decades prior, patients were encouraged to wear their retainers for one or two years. However, the staggering cases of orthodontic relapse proved that length of time simply wasn't enough. After all, your teeth can begin to move back into their previous positions a few months or several years after you're done with braces. Therefore, orthodontists now agree that wearing a retainer each night should be a life-long best practice.
What Happens If You Don't Wear Your Retainer?
If you don't wear your retainer, the chances of you experiencing orthodontic relapse increases significantly. In short, this means that both the time and money you invested in braces were essentially wasted. The good news is that if your retainer still comfortably fits, you can begin wearing it again to prevent further movement. If it no longer fits, don't force it. Instead, schedule an appointment with your orthodontist to discuss re-treatment or having a new retainer made.
How To: Properly Care for Your Retainer
Invisalign retainers can last for 5+ years with proper care. To avoid paying for a replacement sooner than you need to, you should:
Use a soft-bristled toothbrush to clean them each morning and evening
Store them in their designated case anytime they aren't in use
Keep their storage case in the same place
Soak them in a dentist-approved cleaner each week for a deeper clean
Wearing your retainer indefinitely may initially seem like a hassle, but this best practice can help you enjoy your beautiful new smile both now and decades from now. So, don't neglect it, wear it!
About the Practice
At Simply Orthodontics we don't just offer braces; we offer orthodontic appliances (like retainers) too! That way, your hard work, investment, and beautiful smile are preserved both now and years from now. Once you've completed orthodontic treatment, we will work with you to find the best type of retainer for your lifestyle (ex: fixed vs. removable). If you have a question about retainers, you need to replace yours, or you'd like to schedule an appointment, don't hesitate to visit our website or call (508) 943-2100.