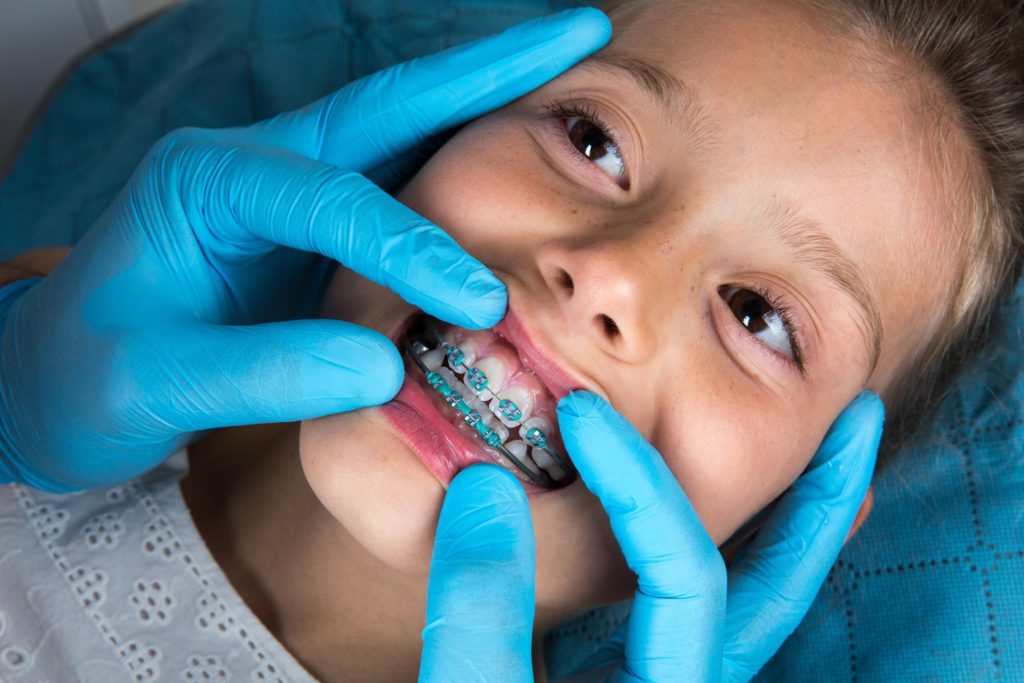 Today, braces are almost a rite of passage. In fact, one study found that up to 75% of children could benefit from orthodontic treatment! That's why the American Academy of Orthodontists (AAO) recommends parents bring their child in for an appointment around the age of seven. But are braces with baby teeth effective? In short, the answer is "yes!" Keep reading to learn everything you need to know about pediatric orthodontics.
How Does Pediatric Orthodontics Work?
In short, pediatric orthodontics can help manage and prevent common issues, like uneven bites and misalignment. Since it's designed specifically to help children, this treatment can be used even if your child still has some of their baby teeth intact. Usually, it requires the use of headgear, limited braces, and the like. In just 9 to 12 months, your child will have a healthy bite, properly aligned teeth, and an even more beautiful smile.
Who Is a Candidate for Pediatric Orthodontics?
Of course, candidacy will ultimately be determined by you and your child's orthodontist. Typically, however, children who struggle with the following qualify:
Spaced-out teeth
Crowded teeth
Bite issues (i.e., overbite, underbite, crossbite)
Difficulty chewing
Early or delayed tooth loss/eruption
Thumb-sucking
What Are the Benefits of Pediatric Orthodontics?
Although it requires an investment of both your time and money, it's important to remember that pediatric orthodontics comes with several noteworthy benefits, including the fact that it:
Reduces the chances of impacted teeth
Helps prevent speech problems
Takes a fraction of the time that traditional braces do
Makes it simpler to confront thumb-sucking and other poor habits
Provides your child with a more balanced, healthy smile
In your eyes, your child's smile may already be perfect. Even so, it's a good idea to schedule an appointment for them to visit an orthodontist around the age of seven. It's ultimately the best way to protect their smile, bite, and speech!
About the Practice
Our team at Simply Orthodontics is here to help children, teens, and adults achieve the healthy, balanced smiles they deserve. With each patient, our talented orthodontists create a personalized treatment plan incorporating one or more of our wide range of treatments. The goal is simple: straighten misaligned teeth, address uneven bites, create beautiful smiles. If you have a question about pediatric orthodontics or you'd like to schedule an appointment, don't hesitate to visit our website or call (508) 943-2100.